Waterproofing Services in Baltimore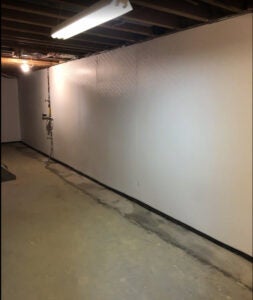 Storm Waterproofing is a water damage repair company built on three generations of waterproofing experience. We are fully licensed, bonded, and insured, and even offer a transferrable lifetime guarantee. Our services can keep both your home and business protected from potential water damage and our team can repair any damage that already exists.
We understand that proper treatment and prevention can protect your home, which is why we offer the following services:
Our team can help you understand all of the leaky basement health concerns that could be prevalent in your home. It is best to act sooner than later to protect your home's structure and safety. Call us today at (443) 618-8147 for a free estimate and for more information about our services. We have 24/7 emergency services available.
Why Choose Us?
We are fully licensed, bonded, and insured
We have over 20 years of experience
We offer free estimates
We offer transferable lifetime guarantees
We are built on 3 generations of basement waterproofing experience
We offer 24/7 emergency service
We use state-of-the-art waterproofing techniques