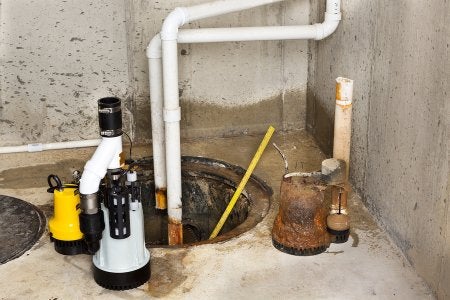 With the winter season fast approaching, now is a great time to schedule basement waterproofing services for your home. During the winter, freezing temperatures and heavy precipitation can cause flooding in the basement of your home. With basement waterproofing services, such as foundation repairs and sump pump installation, you can rest assured that your basement is protected during the winter months. A company offering basement waterproofing in Baltimore can install a quality sump pump for your home. To highlight the benefits of sump pump installation, here is a quick look at how a sump pump works.
Sump Pit
When a sump pump is installed in your basement, it will be placed in a specially designed area that is called a sump pit. In the event that your basement becomes flooded, the sump pit will fill with water. As the water level rises, it will trigger a sensor in the sump pump. After the sensor is triggered, the sump pump will begin moving water safely out and away from your basement.
Centrifugal Pumping
A sump pump uses the process of centrifugal force to pump water out of your basement. Once the sump pump is triggered to turn on, a powerful motor will cause it to spin rapidly. This spinning movement will create a centrifuge, which will cause water to flow up and out of the sump pit. After all of the water has been pumped clear, the sump pump will automatically shut itself off.
Styles of Sump Pump
When you are considering a sump pump installation, you will have a couple of styles of sump pumps to choose from. A submersible pump will be installed deep within the sump pit of your basement. By contrast, a pedestal pump sits above the water line. Each type of sump pump will help to prevent flooding and water damage to your basement during the upcoming winter.