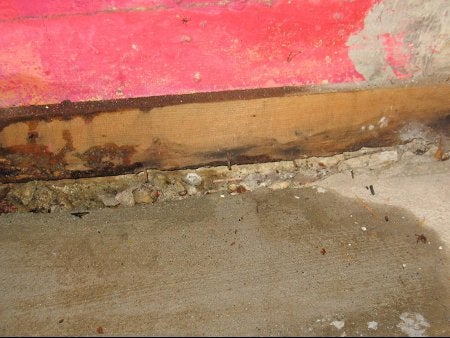 If you have ever had water damage in your home, then you already know it can be a huge pain. Crawl spaces, in particular, are prone to suffering water damage, especially if they are not regularly inspected and treated. Fortunately, you can schedule a professional inspection and crawl space encapsulation service to greatly reduce the likelihood of water damage. For quality crawl space waterproofing in Baltimore , contact Storm Waterproofing.
Symptoms of Water Damage
If you see water in the basement or crawlspace, call a waterproofing company right away. If you notice damp or humid air, a musty smell, or the growth of mold or mildew, these are also signs that you have excess moisture—which can be a precursor to or a symptom of water damage . Damp walls, dripping water, water spots, and rotting floors are signs that there is a water problem that needs to be taken care of immediately. In the worst cases, sewage may actually come up through the drain, which is a possible indicator that your crawlspace is at risk for water damage.
Cracked Foundation or Walls
Moisture can easily enter a home through cracks in the walls or foundation. This is why it is important to inspect the crawl space to ensure that even the smallest cracks are sealed. Have cracks repaired as soon as possible to prevent water damage.
Broken Water Lines
The sinks, toilets, showers, and other plumbing appliances in your home draw water from the water lines and water heaters on your property. If these lines are worn out, punctured, or frozen, then your crawl space is at risk of suffering water damage. A broken water heater can also put your crawl space at risk for water damage.
Improper Slope of Property
Homes are ideally designed with a graded slope so that ground water is directed away from the foundation of the home. If the home has a poorly designed slope, or if erosion changes the grading of your property, it can cause water to flow into your crawl space or basement.