Mold and mildew exist in every home, and are particularly prevalent in areas where moisture levels are high such as a kitchen, bathroom, basement, or crawlspace. If mold is allowed to grow uncontrolled, it can pose a serious health risk to you and your family. If you're experiencing symptoms that may be mold-related, or you suspect that you may have a mold infestation in your home, contact a trained professional who specializes in basement and crawlspace waterproofing, mold inspection, black mold removal, and home mold remediation in Baltimore .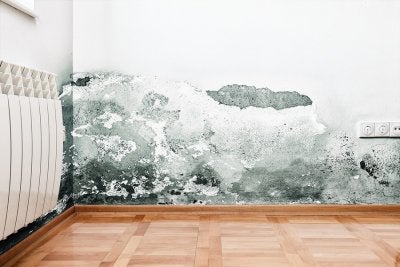 The Difference Between Mold and Mildew
Though both are fungi and closely related, mold and mildew are morphologically different. For example, mold can occur in a range of colors that include black, gray, green, red, and orange. Mildew, on the other hand, only occurs in varying shades of white, and tends to grow on the surface of things, which makes it relatively easy to clean up. Mold can grow aggressively into whatever media it's attached to, and it's more difficult to get rid of.
Symptoms of Mold and Mildew Exposure
Of the two fungi, mold can be more toxic. Mildew exposure can cause headaches, coughing, sore throat, sneezing, and breathing problems. Mold exposure includes all the symptoms of mildew exposure, and: sinus infections, migraines, allergic reactions, rashes and hives, inflammation and pain in joints, depression, extreme fatigue, pneumonia, and potential death.
Common Types of Mold Found in Homes
There are three types of mold that can be found in homes. The first, and most common, is Aspergillus . It can be found in the soil, growing on fruits and vegetables, and growing on nutrient-poor items such as plastic, glass, and concrete. Aspergillus is the least harmful to your health—people who are sensitive may develop allergic reactions. Cladosporium is another common mold found in homes, and can occur on household surfaces such as wallpaper, carpet, wood, insulation, and HVAC fans. The last, and most dangerous, is the infamous black mold ( Stachybotras chartarum ). Black mold grows readily on materials that have a lot of cellulose in them like gypsum board, paper, drywall, and dust. If you suspect you may have black mold in your home, contact a mold removal expert immediately.