When you are getting your home ready for the fall season, you may want to consider setting up basement waterproofing services . If your area is hit by a major rainstorm, basement waterproofing can provide your house with a solid line of defense against flood water. A company that offers basement finishing and sump pumps in Baltimore will be able to install quality basement waterproof materials around your property. Along with waterproofing your basement, you can help prevent flooding by learning about some of the common causes of basement water damage. Read on for a look at the top three ways that water can get into your basement.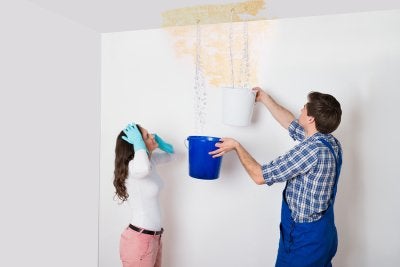 Through Foundation Cracks
Cracks in your home's foundation can make your basement particularly vulnerable to flooding. As your foundation ages and settles over time, its concrete slab may form tiny cracks or fissures. Even if these cracks are not visible to the naked eye, they can let significant amounts of water into your basement space. To prevent water damage and soggy carpets, you will want to repair any damage to your foundation.
Under the Slab
Many basements sit on a concrete surface that is commonly known as a slab. If your plumbing develops a slab leak, the pipes that run underneath your basement and foundation may start to flood your home with water. A company that offers basement waterproofing services will be able to locate the source of your slab leak and provide you with top quality repair services.
From the Downspouts
You may be surprised to learn that the quality and condition of your roof can create basement water damage and flooding. If your roof's downspouts are improperly placed, they may force water into your basement when it rains. Similarly, clogged gutters can also create basement flooding issues. To help prevent the damaging effects of flooding to your basement, you will want to have a team of waterproofing professionals identify any potential problem areas throughout your property.