In order to avoid water in your basement, which will eventually lead to mold in your basement, it's important to invest in basement waterproofing in Baltimore . Waterproofing your basement can reduce your risk of costly mold remediation, foundation repair, mold cleaning, and other services associated with a flooded basement. Here is a look at some of the ways that you can solve the problem of a flooded basement.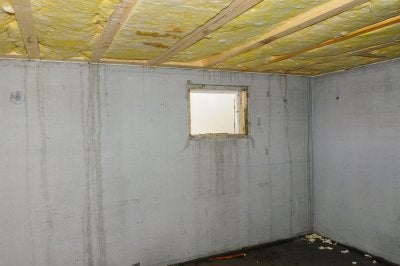 Determine the Source of the Water in Basement
Before you can begin waterproofing your basement, you must determine the source of your wet basement. A flooded basement may be the result of a heavy storm, a burst pipe, or a damaged appliance like a water heater, washing machine, sink, or shower. If water in your basement is the result of plumbing problems, you should turn off your home's water main to stop the flooding and reduce the risk of further damage.
Hire an Experienced Basement Contractor
Next, you need to hire an experienced basement contractor to begin the basement waterproofing process. If there are cracks or holes in your walls due to water damage, your basement contractor can repair them. He can then apply plaster or concrete sealer to waterproof your basement and prevent future leaks and damage. He may also recommend crawlspace waterproofing, crawl space encapsulation, and installing a crawl space dehumidifier if your basement's crawl space is at risk for flooding or water damage. If your basement contractor discovers mold in your basement, he can perform household mold remediation, black mold removal, and mold cleaning services.
Invest in Sump Pump Installation
The final step in waterproofing your basement is sump pump installation or a broken sump pump replacement. Without proper sump pump maintenance, your sump pump may stop working effectively, resulting in a wet or flooded basement. A new sump pump installation will ensure that water is pumped up and out of your basement or crawl space. This means that even after a heavy storm or plumbing problem, you won't suffer from water in your basement or a flooded basement.