Hiring a basement contractor for crawlspace waterproofing near Baltimore can save you time, money, and stress. Crawlspace waterproofing significantly reduces your risk of a flooded basement, water in your basement, and mold in your basement. Here is a look at some of the most common and effective options for waterproofing a crawlspace.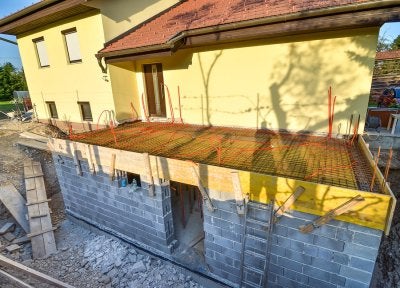 Foundation Repair and Concrete Sealing
The most basic methods of crawlspace waterproofing are foundation repair and concrete sealing. Frequent water leaks and progressive water damage can cause cracks in your home's foundation and walls. A basement contractor can repair the damage, protecting the safety and structure of your home. Concrete sealing provides a barrier between your wall and moisture. This prevents water damage, and also prevents the growth of mold in your basement or crawlspace.
Crawlspace Encapsulation
Another key element of crawlspace waterproofing is crawlspace encapsulation. Crawlspace encapsulation insulates your home from moisture, thus preventing water in basements and crawlspaces. During crawlspace encapsulation, your basement contractor will seal off the floor of your crawlspace with a polyethylene crawl space vapor barrier. He will also seal off vents leading to your basement, and install a crawlspace dehumidifier to cut down on the humidity and moisture levels in your crawlspace. He may also replace or upgrade the insulation in your crawlspace to further waterproof it and prevent pests from entering.
Sump Pump Installation
Once your crawlspace waterproofing is complete, your basement contractor will proceed with a sump pump installation or sump pump replacement. A sump pump will prevent you from suffering from a flooded basement or water in your basement in the future. Sump pumps efficiently pump water up and out of basements or crawlspaces, delivering the water to areas far from your home's foundation. They can also be installed in high-risk areas to prevent water from entering your basement from the outside. Once your sump pump installation is complete, talk to your basement contractor about necessary maintenance to prolong the sump pump's lifespan and reduce your need for replacement.