Have you noticed that you have standing water in your basement? A wet basement or crawlspace can indicate that you are at risk for water damage, which can lead to mold growth and even pest problems. Moisture in your basement or crawlspace may be a result of a cracked foundation, an issue that poses problems for your health as well as your home's structural integrity. Basement waterproofing in Baltimore can help get rid of moisture problems under your house so your mold problems improve. Read on to learn more about fighting back against water in your basement and crawlspace.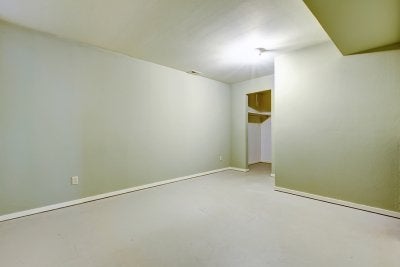 Telltale Signs
Even if you haven't had a flooded basement, it is still possible that you have too much moisture down there. Look for dark spots or streaks on your basement walls, ceilings, and floors. If you see such markings, it can mean there has been excessive water in the area. Don't forget to check around the outside of your home for similar marks, as even if the water problems are currently relegated to the exterior, they can eventually make their way inside. When you have a waterproof basement, you won't see any of these signs of moisture.
Standing Water
Sometimes, the signs of moisture in your basement or crawlspace will be much more evident in the form of standing water. After it rains, water should drain away from your house. However, if you see standing water around your foundation, it means you do not have the proper drainage set up. That water can eventually seep into your foundation and cause cracks, and may work its way into your basement, too.
What to Do
Basement waterproofing is an excellent choice for keeping your home free of moisture. If you have a crawlspace, consider waterproofing this area as well. By waterproofing these areas, you'll greatly reduce the chances of mold growth and make your home a more pleasant place to reside. Crawlspace waterproofing also helps prevent damage in your home such as peeling paint, flooring damage, and damage to other household possessions.